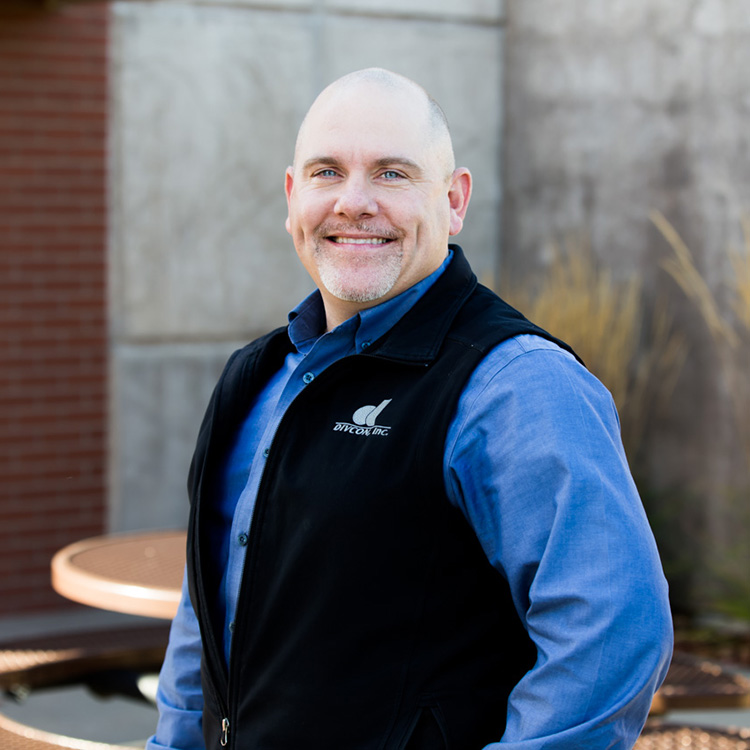 What do you enjoy most about working at DIVCON?
The culture and family like feel.
If you had an alter ego, who would it be and what would your name be? Or, What is your spirit animal?
My spirit animal is a deer… no wait, coffee!
What is an unknown talent of yours?
I can carry a tune
What is your favorite quote? Why?
"Whether you think you can or you think you can't…you're right." Henry Ford. It reminds me how much attitude affects the outcome.
What is the most challenging project you have worked on? Why?
The Grand Hotel parking structure was the most difficult project I've been involved with because the design was very "fluid" throughout the construction.
What do you enjoy doing outside of work?
I enjoy fly fishing and exploring wilderness areas with my beautiful wife and two boys.
Do you have a claim to fame?
Cast in place "guru"
Can you do a cartwheel?
What? Do you mean MAKE a cartwheel?
What is the most fun thing you have ever done? (not X rated)
Watching the Seahawks win the Superbowl! If there was a "most miserable" question, the Seahawks (about a year later) would be the answer to that one too.