When selecting the location for your next facility, or comparing different properties, knowledge is your best asset.  DIVCON assists our clients at this critical time by getting timely, accurate data and preliminary plans so that you can make informed decisions. 
DIVCON's pre-construction services can be leveraged to help an owner or developer decide what is right for a project. From site selection and test fit, to providing conceptual estimating for developing a budget, design, and schedule, DIVCON is experienced in helping ensure a project is on the right path from the start.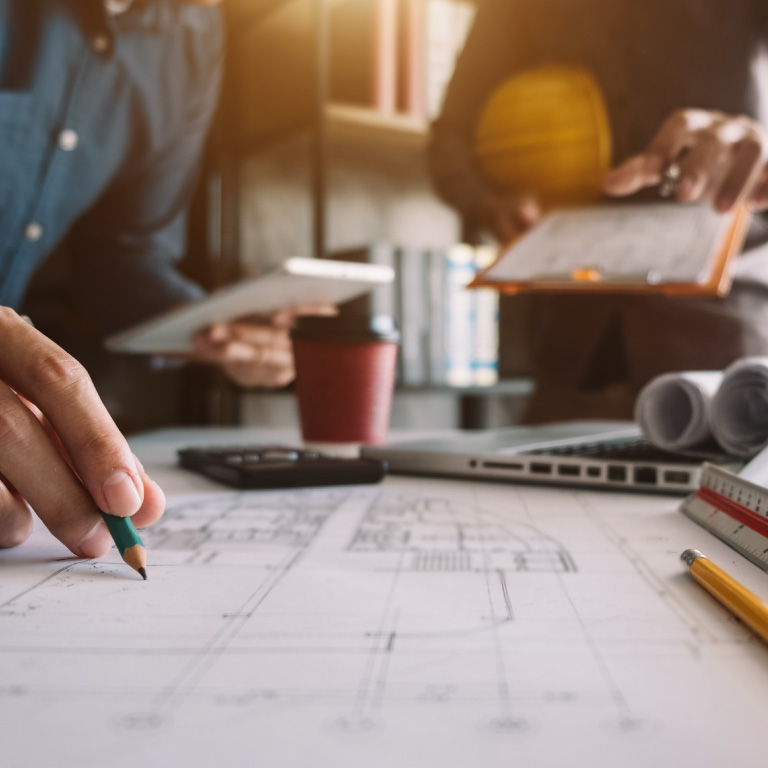 Site Comparison
Site Comparison
DIVCON can develop a site plan to include parking and traffic circulation with a building location to maximize them. This is the time to look at soil composition to see if it's suitable for the proposed building's foundation. DIVCON can also review the existing infrastructure to determine cost implications on the proposed site's feasibility
Code Zoning Analysis
Code Zoning Analysis
Identifying the applicable building codes and zoning regulations is essential to anticipate issues a proposed building will run into. An analysis of local code and zoning requirements will limit permit delays and corrections down the road.
Test Fit Planning
Test Fit Planning
During a test fit, DIVCON will examine how a proposed, or a number of proposed, buildings and the interior layout will work for it's intended use(s) and how the building would fit on a potential building site.  This is essential to maximizing the site and a building's interior space.
Preliminary Cost Estimation
Preliminary Cost Estimation
Once a proposed building and site are selected, DIVCON can establish a budgetary estimate.  This is will be done using historical data and collaboration with trusted trade partners that DIVCON has a history of working with.
Utility Coordination
Utility Coordination
Is there access to utilities (e.g., electricity, sewer, water, gas and phone) for the building type that is being considered? DIVCON will estimate your building's utility needs and the implications of getting them onto the site if they are not there already.
Lender, Real-Estate & Appraisal Assistance
Lender, Real-Estate & Appraisal Assistance
With a preliminary budget, an owner/developer can look into financing with lenders, banks, or investors.  Many times, there are changes that need to be made to a preliminary design for financing purposes. DIVCON estimates/budgets the impact of these changes and discusses the cost implications.